Log Conference Cam Meetup - Log Conference Cam Meetup - 960-001102
Log Conference Cam Meetup - Log Conference Cam Meetup - 960-001102
Wishlist
Compare
All-in-One ConferenceCam with 120° field of view and integrated audio, perfect for small conference and huddle rooms
See everyone, even those close to the camera
Works with your video conferencing applications
Compact design minimizes cabling and clutter
PERFECT FOR SMALL ROOMS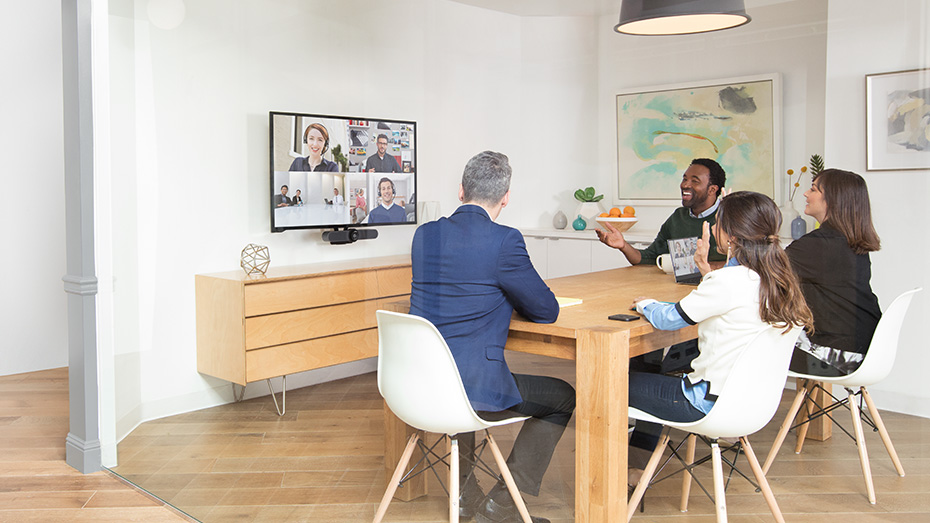 A WIDE VIEW FOR TIGHT SPACES
Logitech® MeetUp brings remarkable video quality to small conference rooms. Its 120-degree field-of-view easily accommodates huddle rooms where people sit on either side of the camera. The 4K ultra high-def sensor and Logitech lens deliver extra sharp clarity, while pan, tilt, and zoom controls let you focus on presenters and their visual aids.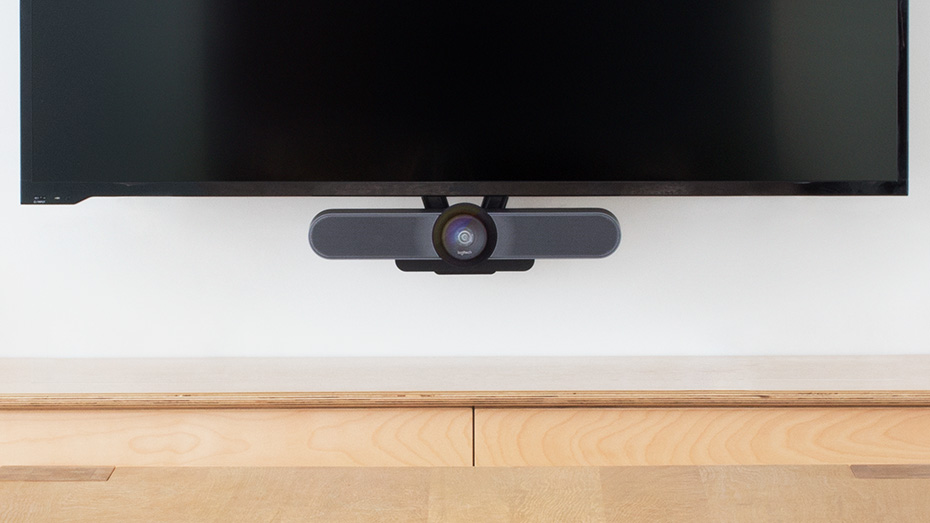 HEARING IS BELIEVING
MeetUp's integrated audio is optimized for huddle room acoustics, delivering exceptional sound in small rooms. Three beamforming mics and a custom-tuned speaker ensure meetings sound as great as they look. Add Expansion Mic for Meetup to extend the audio range up to 4.2 meters.
DESIGNED FOR THE WAY PEOPLE MEET
Small conference rooms are growing in popularity, and MeetUp rises to the challenge. It provides superb resolution, color balance, detail, and audio in tight spaces. With the included wall mount and compact design that minimizes cable clutter, MeetUp optimizes the huddle room experience.
ZOOM
Perfectly frame presenters to minimize background distractions. Zoom in on whiteboards and objects so remote participants can see what you see. Thanks to its advanced 4K image sensor, video remains sharp and clear, even when you zoom in on the details.
PREMIUM CAMERA OPTICS
MeetUp features exquisitely engineered, permium camera optics that capture a wide field-of-view without distorting faces and furniture with a "fisheye" effect. Faces look natural, whiteboard writing remains legible, and straight lines stay straight.
EXPANSION MIC-READY
Logitech Expansion Mic for Meetup provides greater flexibility in huddle room configurations. MeetUp's built-in beamforming mics are optimized for up to 8 feet (2.4 meters). To extend that range up to 14 feet (4.2 meters), add an Expansion Mic. So whether people are seated at a table, sitting against the wall, or walking around the room, Expansion Mic for MeetUp means everyone will be heard.
CERTIFIED FOR BUSINESS
MeetUp offers a plug-and-play USB connection to conference room computers, and is certified for Skype for Business, Microsoft Cortana®, Cisco Jabber™ compatible, and offers enhanced integration with BlueJeans, Broadsoft, LifeSize Cloud, Vidyo, and Zoom. If your preferred application can recognize a webcam, you can use it with MeetUp.
BLUETOOTH
®

SPEAKERPHONE

Already connected on your smartphone? Dialing into an audio conference? Pair MeetUp with your smartphone or tablet to enjoy outstanding audio clarity, volume, and range that handheld devices can't match.
RF REMOTE CONTROL
With a multi-directional remote control, you can easily operate camera controls, adjust volume, and mute/unmute from anywhere in the room. Featuring a low-profile design, premium materials, and a non-slip base, the MeetUp Remote Control feels as good on the tabletop as it does in your hand.
VERSATILE TV MOUNT
Logitech TV Mount for MeetUp lets you mount the MeetUp ConferenceCam either above or below a flat-panel monitor, and attaches to the industry-standard VESA mounting points available on most TVs and monitors.
SMARTPHONE REMOTE CONTROL
The ConferenceCam Soft Remote app (available on Google Play and iTunes ) replicates every function of the physical MeetUp remote on your smartphone or tablet.